OUR TEAM
Human Rights Connected draws upon the drive, expertise and creative energy of its team members as well as a growing circle of international collaborators to fulfill our mission to make knowledge about strategic nonviolent action and human rights mechanisms more accessible to activists and human rights defenders. We strive to foster a learning environment where our team and partners develop important skills while working toward our collective vision.
Nicola Barrach-Yousefi
Founder and Executive Director

Based in Paris, France
Over a decade of experience working with and supporting movements and human rights defenders around the world designing and implementing field projects and programs including training, facilitation, curriculum design, and translations.
Senior Advisor for civic initiatives at the International Center on Nonviolent Conflict (ICNC). Founded Human Rights Connected (HRC) in 2011.
Passionate about civil resistance theory and practice, human rights education and how new and old technology can be leveraged to advance human rights movements.
Matt Parsons
Research & Operations Associate

Based in Baltimore, Maryland, USA
Matt directs HRC's long-term and ad hoc research initiatives, and manages our resource library of practical civil resistance tools. He first joined the team as a Research & Operations Intern in the summer of 2013. Matt also works at the Civic Works Center for Sustainable Careers, which helps advance racial equity in Baltimore through jobs training. He is especially passionate about anti-racism and LGBTQ+ causes. Matt spends his free time hanging with his cat Billie, teaching himself Korean and occasionally DJing. Matt is a Sagittarius.
Sabrina Sanchez
Education & Communications Associate

Based in Tegucigalpa, Honduras
Sabrina is an experienced educator and program coordinator. She develops human rights education initiatives such as HRC's Know Your Rights Action Guides. Since joining in 2015 as a research and operations intern, she's launched the HRCBlog which she manages. Sabrina currently spearheads a rights-based legal empowerment program in Honduras to increase access to justice via grassroots organizing tools. Her prior experience at an anti-human and sex trafficking organization and youth-based cycling program has refined her passion for minority rights and youth activism. When she's not taking a nap, Sabrina devotes her time to discovering new music on Bandcamp and exploring new terrain by foot or bike.
Alannah Bonalos
Community Engagement Associate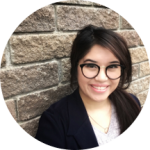 Based in Sacramento, California, USA
Alannah is a digital campaigner, designer and illustrator based in Sacramento, CA. She engages the HRC community and fosters a global community of practice surrounding the use of their resource library. Since joining HRC in February 2018, Alannah has refreshed the organization's brand, social media content and co-developed WomxnRESIST, a weekly series that highlights untold stories of womxn-led resistance. Alannah previously worked as a baseball data analyst and spearheaded impactful campaigns for women's health and reproductive rights. In her spare time, she enjoys painting and proudly belongs to the houses of Stark, Ravenpuff and Mogh.
Ilias Bartolini
Chief Technical Advisor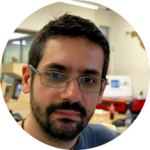 Based in Barcelona, Spain
Ilias is an experienced software engineer and technologist passionate about free & open source software, digital rights and mentoring.
Many years ago accidentally found themself in the middle of an Occupy movement square with a camera and started using it to capture pictures and amplify the voices of the movement.
Nowadays he is supporting and advising the implementation of HRC's tech initiatives and is not losing hope about rebuilding this website.
When not busy Ilias plays with interactive art and keeps searching how to put digital social innovation at the service of others.
Luke Chang
Web and Technology

Based in Baltimore, Maryland, USA
Provides web support and development for HRC. Aims to utilize web technologies to spread HRC's mission throughout the digital world, to stimulate discussion and digital interaction, and to optimize user experience.
Rosalie Candau
Partnership Development Associate

Based in Cleveland, Ohio, USA
Rosalie grows HRC's network by connecting individual and organization partners to HRC. She develops relationships to facilitate collaborations with HRC's different teams. In 2018, Rosalie joined HRC as a Research & Operations intern after completing a Master of Law in International Human Rights Protection in Spain. She co-developed WomxnRESIST at HRC, a series displaying the nonviolent resistance narratives of womxn from around the world. She currently works at her city's Legal Aid to improve access to justice for individuals and volunteers at the domestic violence shelter as a hotline advocate.
Nnenna Mazi
Regional Associate – Africa

Based in Port Harcourt, Rivers State, Nigeria
Nnenna is based in Nigeria, West Africa. She joined HRC as a Research and Operations intern in 2018. Prior to that, interned with the National Human Rights Commission and did her youth service at the Legal Aid Council, both in Nigeria. She has equal interest in human rights and public international law; and is passionate about causes geared towards helping the vulnerable. Nnenna's current role involves building the organization's network in Africa, and facilitating the development of a support platform for defenders. She is a foodie and also enjoys traveling and gardening.
Nora Tativan
Research Program Assistant

Based in Sydney, Australia
Nora has recently joined the Research  team as an intern and is based in Sydney, Australia. She has a Master of Human Rights from Curtin University in Western Australia, where she wrote a dissertation on the under-explored area of female-to-male cross-dressing as a survival tactic in patriarchal dominated societies. Nora has several years' experience working in the Australian criminal justice system supporting vulnerable individuals. She has prior experience abroad at a women's centre in North Wales, United Kingdom, and interned for Equality California in Los Angeles focusing on securing LGBTQ civil rights. She currently volunteers at a Sydney-based feminist organisation conducting research on women's rights. Nora enjoys traveling and experiencing new cultures.
Denitsa Dimitrova
Education and Communications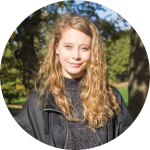 Based in Arhaus, Denmark
Based in Aarhus, Denmark, Denitsa is currently a Master's student of Journalism, Media, and Globalization. She is interested in constructive and analytical storytelling, political communication and cultural research. As an Education and communications intern at HRC, Denitsa is involved in maintaining the HRC blog and assisting with any education operations. Denitsa holds a degree in Social Anthropology from the University of Aberdeen, Scotland. In her free time, she is now dipping her toes in podcast production aside from being an anime and fantasy fan and a nature enthusiast
Jimena Ochoa-Saade
Research & Operations Intern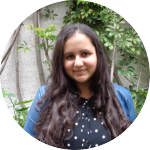 Based in Mexico City, Mexico
Jimena is a law student based in Mexico City, Mexico. She balances her classes at the National Autonomous University of Mexico with her job at a consulting agency advising companies on the implementation of human rights and restorative justice policies. She joined the HRC team in 2019 as a Research & Operations Intern. Jimena has prior experience in the development of policies on the prevention and treatment of gender-based violence in universities. She is also a wannabe baker and loves hiking in her free time.
Victoria Schor
Research & Operations Intern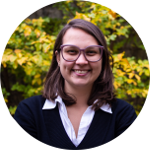 Based in Brazil
Victoria is a human rights activist and lawyer based in Brazil. As a Research & Operations Intern she is helping HRC to build a body of research on the legal framework for Human Rights Defenders. Having a bachelor's degree in Law, an LLM in European and Global Law, she is now pursuing an MA in Human Rights at the University of Vienna. Her major interests are in international human rights and humanitarian law, especially the human rights of minority groups. A self-proclaimed environmentalist, Victoria also studies the relationship between environmental issues and the protection of human rights. Her favourite things in life are coffee and books.
Laura Schroeder
Social Media Correspondent

Based in Washington, D.C, USA
Live tweets human rights and nonviolent resistance-related events for HRC. Finishing a graduate degree in international policy and development at the Middlebury Institute of International Studies at Monterey with a focus on human rights and policy advocacy. Passionate about Latin America with work experience in Colombia, the Dominican Republic, Costa Rica, and Peru. Joined HRC in February 2017 as a Community Engagement Intern and continued as a Community Engagement Program Assistant and Podcast Producer.
Pouya Yousefi
Technical Advisor

Based in Paris, France
Provides technical direction, support, and guidance for the HRC team. Currently serving the Analytics Center of Excellence in IQVIA as their Lead Data Science Developer, Pouya's 20+ year tech career has spanned working as a software developer, team lead, and principal consultant to more recently as a machine learning engineer. Passionate about natural language processing algorithms and repurposing them for behavioral pattern recognition.