Reading time:
2
minutes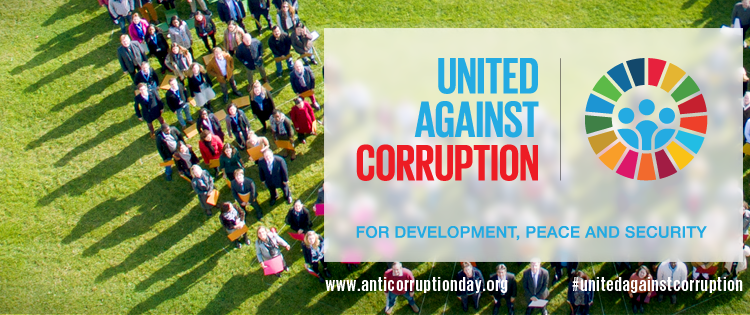 Since 2005, the UN's International Anti-Corruption Convention has still remained the only universal legally binding anti-corruption instrument.
"As a unique tool for developing a comprehensive response to a global problem, the Convention contains innovative and globally accepted anti-corruption standards applicable to both the public and private sectors."
Confronting corruption requires strategic thinking and collective action. Everyday activism can be a tangible goal for individuals across a variety of professional and personal spaces. The Call to Action Matrix was created as a toolkit for people to combat corruption in their day to day life. As a supplementary resource, it shares best practices and effective tools to ensure a brighter future.
Additionally, in recognition of the 2017 International Anti-Corruption Day (IACD) on December 9th, the UNODC "has developed a wide-ranging campaign focused on different Sustainable Development Goals (SDGs) and on how tackling corruption is vital to achieving them."
"The aim of the 2017 anti-corruption communication campaign is to support a positive and pro-active stance against corruption. The United Nations Convention against Corruption will be promoted as the key tool to fight corruption worldwide and as the impetus for a global and forceful movement."
Support the campaign
You can support the campaign by utilizing the Call to Action Matrix which succinctly shares examples of different ways you can stand against corruption. Check out their website for more campaign materials, ideas, inspiration and others ways to get involved.
Join people all over the world by using the #UnitedAgainstCorruption and follow @UNODCCST on Twitter!
Email us at [email protected], browse our organizations and initiatives in our online library leave us a comment on Facebook, tweet us @rightsconnected and interact with us on Instagram @rightsconnected.
This post was written and edited by Education and Communications Associate, Sabrina Sanchez.

Featured image borrowed from the UN Campaign Anti-Corruption Day website.
Feedback helps us improve: