Reading time:
2
minutes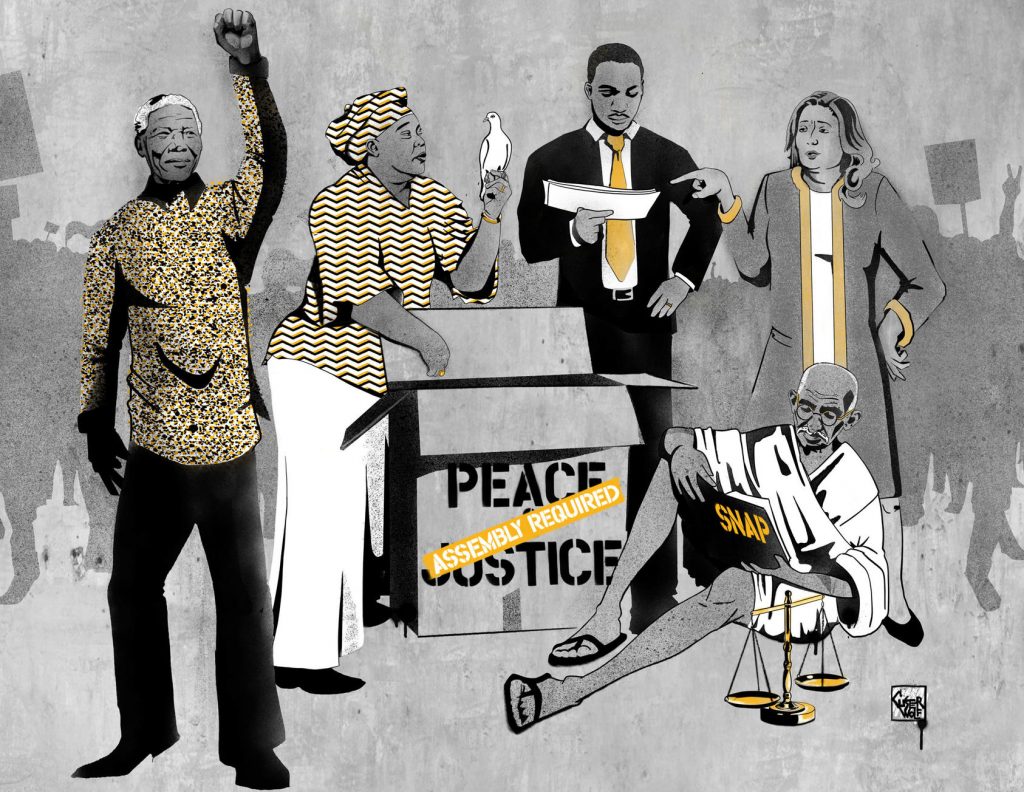 Detouring from our #FeaturedResourceFriday, we're sharing a timely resource in honor of International Day of Non-Violence 2019.

Nonviolent action (NVA), also known as people power, political defiance, and nonviolent struggle, is a strategic way of reacting in conflict by steering away from physical violence.

NVA, as an alternative to violence, gives more opportunities to extend human rights and civil liberties.

Nonviolent techniques can be used in diverse contexts of conflict: challenging unjust systems, dismantling dictatorships, and expelling foreign occupation.

"198 Methods of Nonviolent Action" is a document outlining multiple techniques of nonviolent action.

Activists can find a list of diverse strategies under one of three categories: protest and persuasion, noncooperation, and intervention.
"Far too often people struggling for democratic rights and justice are not aware of the full range of methods of nonviolent action. Wise strategy, attention to the dynamics of nonviolent struggle, and careful selection of methods can increase a group's chances of success."

The Albert Einstein Institute
This resource is part of the second volume of "The Politics of Nonviolent Action", by Dr. Gene Sharp, an internationally renowned theorist on nonviolent resistance. Dr. Sharp founded the Albert Einstein Institute which works to advance the knowledge and practice of nonviolent action.


Learn about common misconceptions about nonviolent action and get involved in the Institute's work by volunteering.
You can find this resource in the activist toolkit section of the library. Want to add or suggest another resource? Leave a comment in this blog post!
---
Email us at [email protected], browse our organizations and initiatives in our online library leave us a comment on Facebook, tweet us @rightsconnected and interact with us on Instagram @rightsconnected.
This blog post was written by the HRC team: Education and Communications Intern, Denitsa Dimitrova, and edited by Education and Communications Associate, Sabrina Sanchez.
Featured image borrowed from the United States Institute of Peace.