Reading time:
3
minutes
Since September, over 600,000 Rohingyas have been forcibly displaced under threat of genocide and sexual abuse from the Burmese regime, with most fleeing into neighboring Bangladesh. The Rohingya, a Muslim minority group with centuries-old roots in Rakhine state, are being denied statehood and virtually erased as the world watches.
News outlets overwhelmingly focus on Aung San Suu Kyi's failure of leadership, international diplomacy and aid efforts – minus some exceptions, like Al Jazeera. But what's missing are the Rohingya themselves: the human rights defenders actually organizing for solutions to the Rohingya crisis. These defenders play a crucial – and underrated – role in advocating for a secure future, and in showing the Rohingya aren't as helpless as they are depicted.
Here are five of these defenders.
Wai Wai Nu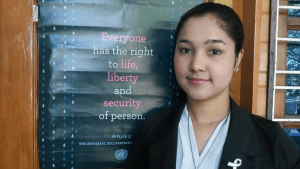 "The Rohingya used to lead dignified, respectful lives. They were not always stateless."
Wai Wai Nu is a Rohingya women's rights defender and lawyer who has pledged to devote her life to winning the freedom of those forcibly displaced. The daughter of a Rohingya politician, Wai Wai Nu was imprisoned for over seven years with her family at Insein Prison, which is notorious for its human rights abuses. Her organization the Women's Peace Network Arakan has conducted rights trainings with over 500 students.
Zahida Begum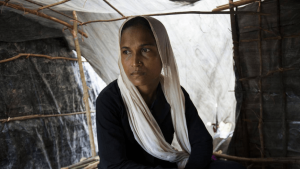 "If they are safe and healthy, I am content. Nothing makes me more happy than that."
Zahida Begum has been a refugee since her family fled persecution when she was just 18 months' old. After growing up in Bangladesh's Rohingya refugee camps, she devotes her time to working with international aid groups. When she heard about the recent refugee crisis she sprang into action, organizing the rescue of 400 people by boats and smugglers.
Wakar Uddin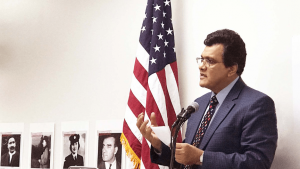 "This is a global issue. This issue is affecting many countries in the world."
Wakar Uddin heads the Arakan Rohingya Union, an international coalition of 61 organizations dedicated to defending the rights of Rohingya. Uddin is a vocal critic of the Bangladesh government, who recently announced measures to repatriate refugees back to Burma. Uddin has called for Burma's government to reinstate the national registration certificate (NRC), which would grant the currently stateless Rohingya formal citizenship .
Khaing Myo Htun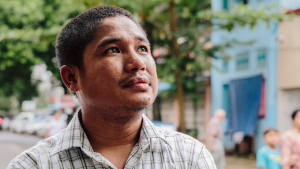 "At a moment when all eyes are on Myanmar, the government had an opportunity to do the right thing, and once again, failed."
Khaing Myo Htun is a rights activist who has devoted much of his time to documenting abuses in Rakhine state. His journalism has substantiated many of the Rohingyas' allegations against the military. However, it also culminated in his recent 18 months' prison sentence for his role in a report alleging torture and forced labor of civilians.
Tun Khin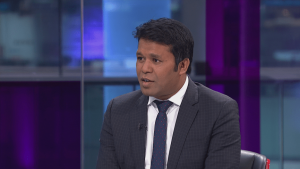 "They are crimes that are happening again and again. It's never-ending now."
Tun Khin is a Rohingya native of Arakan State who, despite being the grandson of a Parliamentary Secretary during Burma's democratic period, was stripped of his citizenship by a nationality law passed in 1982. Tun Khin is the founder and president of the London-based Burmese Rohingya Organisation UK (BROUK), where he advocates for the Rohingya at institutional levels. Among other policy actions, Tun Khin has lobbied the U.N. for an arms embargo and sanctions, in addition to a peacekeeping force.
Email us at [email protected], browse our organizations and initiatives in our online library leave us a comment on Facebook, tweet us @rightsconnected and interact with us on Instagram @rightsconnected.
This post was written by Reasearch and Operations Associate, Matt Parsons, and edited by Education and Communications Associate, Sabrina Sanchez.
The featured image has been borrowed byThe New York Times.
Feedback helps us improve: