Reading time:
2
minutes
Grace Achara was abducted at 14. She was forced to serve in the Lord's Resistance Army (LRA) and married off to an abusive older man. Although Grace and her four children escaped, they still face severe hardship.
Child returnees are subject to poverty and stigma during the reintegration process especially when the shifting political landscapes are messy.
Jump to the Child Soldiers Action Guide
In 2006 the LRA's military presence in Uganda evaporated. Funding for humanitarian organizations was scarce. Despite the urgent need for more rehabilitation centers, many were forced out of in operation.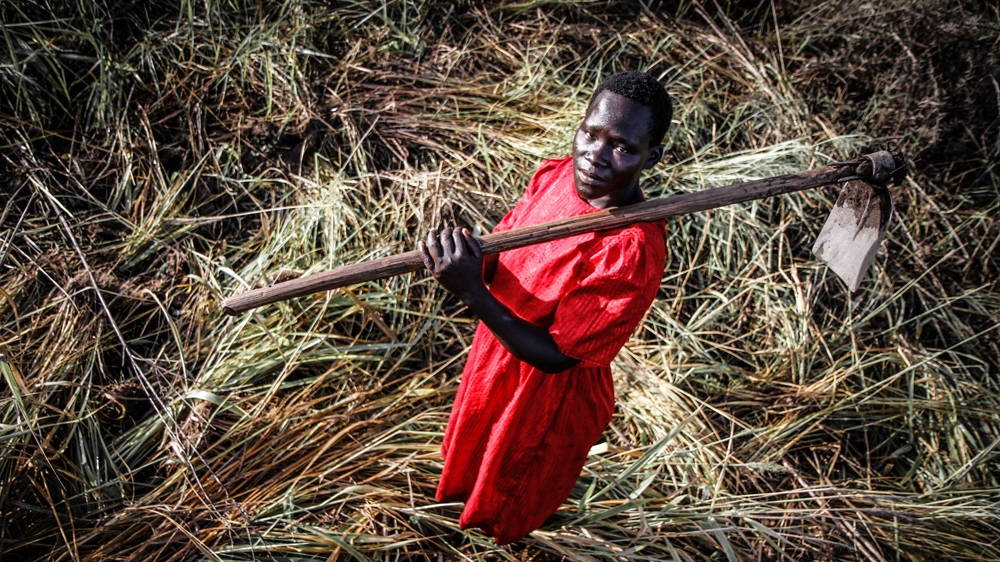 Grace reports she was unprepared for the stigma she would encounter in the community after returning home.
David Ocitti, a former child soldier and founder of Uganda NGO Pathways to Peace, describes how he was treated when returned to school:
"But when I went back, my classmates left the front desk for me because I was 'from the jungle'… They thought I was a killer, they thought I was violent, but that's not who I am".
Psychological and emotional trauma does not end with their escape from armed forces. Currently, over 300,000 children are fighting in wars or are demobilized. Yet, efforts to address these problems are underfunded.
This Child Soldiers Action Guide addresses the complexity of the child soldiers issue. With a list of organizations and campaigns dedicated to ending the child recruitment cycle, the action guide outlines concrete next steps to get involved right now.
Children in poor and war-torn countries are vulnerable to military recruitment, but their stories are rich and hopeful.
"I am passionate about social justice so I tell my story," says Grace. "There are those who don't have the opportunity to speak so I have to be their voice."
---
Email us at [email protected], browse our organizations and initiatives in our online library leave us a comment on Facebook, tweet us @rightsconnected and interact with us on Instagram @rightsconnected.
This blog post was written by the HRC team: Education and Communications Intern, Denitsa Dimitrova, and edited by Education and Communications Associate, Sabrina Sanchez.
This Action Guide was a collaborative project between former Education and Communications interns Kyra Tessman, Byron Terry, and current intern Denitsa Dimitrova and Education and Communications Associate, Sabrina Sanchez.
Featured image borrowed by CNN.