Reading time:
4
minutes
There is a growing consensus about the importance of women's reproductive health and rights, access to family planning and the understanding of menstrual hygiene management as a requisite to the full enjoyment of human rights.
According to the Global Fund for Women, 225 million women worldwide want (but lack access to) contraception; approximately 800 women die daily from preventable causes related to pregnancy and childbirth, and 40% of UN member states criminalize same-sex relationships between consenting adults.
If that's not enough evidence to justify why the advancement of women's reproductive health and rights matters, here are five more reasons why:
1. Reproductive health is critical to advancing development.
There is a significant correlation between economic development and women's reproductive health. When greater interest and commitment is spent on providing universal access to basic reproductive rights, there is a greater economic return on investment for the global economy that is tied to sustained productivity.
Women's reproductive health not only improves pregnancy and childbirth but also contributes achieving gender equality, better child health, an improved response to HIV, greater education outcomes, and poverty reduction.
Empowered women are among the leading economic drivers to reducing poverty, improving health and education outcomes, and achieving the Sustainable Development Goals. Therefore, an investment in women's rights is an investment for the global economy.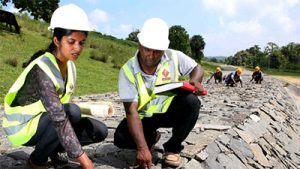 2. Women will continue to get pregnant as long as the current world population continues to rise.
With about 258 worldbirths per minute (4.3 births every second) there is no decrease in the number of pregnancies. In fact, the leading cause of death globally for girls ages 15 through 19 years old is complications during pregnancy. A lack of comprehensive reproductive rights accessible for women and girls is contributing to the increased number of unintended and/or unwanted pregnancies.
Increasing the availability and accessibility of contraception education, menstrual counsel and health clinics (especially in marginalized communities), has the potential to avert 5600 maternal deaths per year.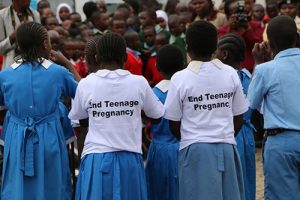 3. Raising awareness of women's menstrual and reproductive rights can help prevent early marriage among refugee communities.
In a recent survey conducted by the UNFPA, the American University of Beirut and Sawa for Development and Aid, child marriages rates are rapidly increasing in refugee communities.
More than a third of some 2,400 refugee women and girls living in Western Bekaa found had been married before age 18.
Among refugee girls currently between ages 15 and 17, some 24 percent are married.
When people are better informed about the dangerous and harmful implications about the negative effects of child marriage, it is possible for people to fight against this human rights violation. It allows everyone to become more understanding of the work they can do to improve the health and economic outcomes for themselves, their children and neighbors.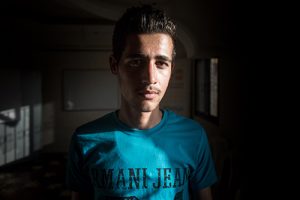 4. When we address menstrual rights, we improve the rights of disabled, and other socially marginalized groups.
More people are engaging in conversation about how our daily lifestyle choices can influence our overall daily health. That may seem obvious to some; however, there wasn't always an explicitly identified consensus at the government level that addressed the human rights link between sanitation, health, and hygiene. Especially, not in the form of providing safe and secure sanitation facilities for women and adolescent girls in schools. There weren't free mobile health clinics traveling and providing free or affordable services about the benefits of menstrual hygiene for adolescents. The more time advocates dedicate to working together for the overall sexuality and rights of all, has helped "retool program interventions and systems to monitor the implementation of these programs."
Executive Director of the Water Supply and Sanitation Collaborative Council, Chris W. Williams, says, "While interest in menstrual hygiene is growing, with it is a wider reflection on the appropriateness of basic services for the disabled, socially marginalized groups, the elderly and the homeless as well as for women."

5. Sexual rights strengthen social movements.
The excerpt below is proof that the multigenerational feminist dialogue is growing.
"The face and discourse of the feminist movements globally is shifting from northern dominated narratives and perspectives to more globally diverse, and nuanced in local contexts, agendas and processes. Organizing is also becoming more and more interconnected across struggles and agendas."
The transformative work exemplified in feminists movements is proof that movements need women, and women need rights-recognition.
Email us at [email protected], browse our organizations and initiatives in our online library leave us a comment on Facebook, tweet us @rightsconnected and interact with us on Instagram @rightsconnected.
This blog post was written by Education and Communications Associate, Sabrina Sanchez.
Feedback helps us improve:
  (rating: 5 - 1 votes)