Reading time:
2
minutes
Farmworkers, consumers and food retail companies adopted a more just and sustainable food system. The Fair Food Program (FFP) is a worker-driven approach that ensures farmworkers can preserve their human rights and fair labor wages. Created by the Coalition of the Immokalee Workers (CIW), the Fair Food Program is one effective method of securing food justice.
Food justice promotes the ideal that everyone has the right to healthy, culturally appropriate and environmentally safe food. One aspect of food justice is food democracy, which focuses on "social and economic justice, and democratic governance" that prioritizes workers' rights in the food system.
The FFP works with the Fair Foods Standard Council to uphold fair conditions and wages for workers. The Council, is a regulatory body which monitors participants in the FFP for labor or other human rights violations. Monitoring mechanisms include Corrective Action Plans to prevent violations from continuing, and trainings for growers on how to comply with the Fair Food Code of Conduct.
The Fair Food Code of Conduct outlines numerous conditions that farmers must meet in order to retain the Fair Foods Standards label, including improved health and safety conditions.
The FFP is so successful because of its commitment to placing power in the hands of workers themselves. It is one of many programs supporting the Worker-Driven Social Responsibility (WSR) model which places workers at the forefront of leading and designing their agenda to improve their wages and working conditions.
Examples
A notable international case is the Accord on Fire Building and Safety in Bangladesh which ensured workers could monitor their workspace for unsafe conditions, and organize if they found them too dangerous to work in.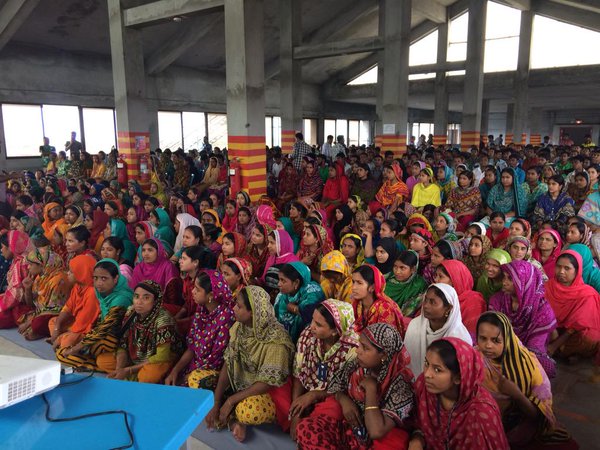 Another successful example, is the Brazilian based organization, Friends of the MST. Partnered with the Brazilian Landless Workers Movement to coordinate social and economic food justice intervention, Friends of the MST's Via Campesina Program demands cooperative food production and prioritizes the inclusion of farmers in shaping a more equitable food system.
WSR programs are important to advance human rights work because of the bottom-up approach that gives voice to the affected and neglected worker populations. Putting farmworkers at the forefront of efforts to create and monitor fair standards means that everyone in the food system has the power to push for fair food.
---
Email us at [email protected], browse our organizations and initiatives in our online library leave us a comment on Facebook, tweet us @rightsconnected and interact with us on Instagram @rightsconnected.
Divya Korada is the current Program Associate at Human Rights Connected. She is also a former Research and Operations Intern.
This blog post was edited by Education and Communications Associate Sabrina Sanchez.
Featured image borrowed from Witness for Peace.
Feedback helps us improve:
  (rating:

0

-

0

votes)