Reading time:
3
minutes
This month, in addition to our #Womenresist campaign, we celebrate the LGBTQ+ community by focusing on their struggles and achievements throughout the years. LGBTQ+ defenders continue to face severe hostility and discrimination worldwide. Organizations such as Shelter City provide human rights defenders (HRD's) focused on these communities with a safe haven.
We highlight three women who have taken refuge in the Netherlands because of their rights-based work in the LBGTQ+ field. Shelter Cities are situated in 16 other places, including Georgia, Tanzania, Benin, and Costa Rica. These cities not only offer temporary relocation but also tools for capacity-building, training and most importantly, safety.
Mary – Zimbabwe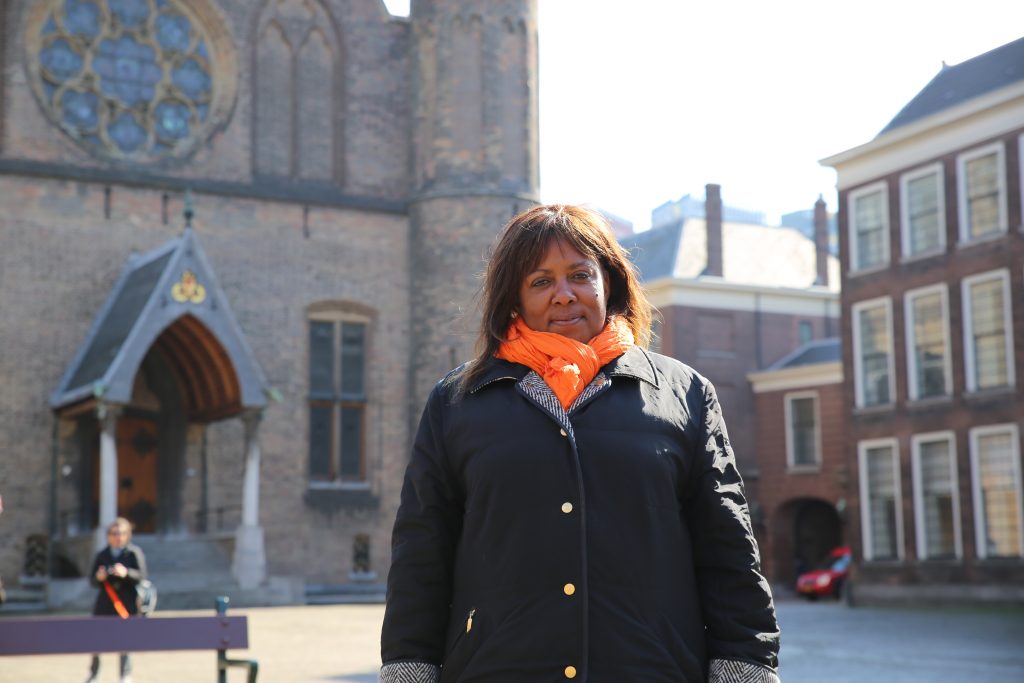 Mary is the co-founder and director of RAWO, the 'Rise Above Women Organisation', an organization that provides LGBTQ+ women with a platform for pride and ownership in Zimbabwe. Among others, RAWO organizes wellness circles to offer a safe space for engagement with the community. The organization specifically targets queer women and trans men within the LGBTQ+ movement, and is part of the larger 'Gays and Lesbians of Zimbabwe' (GALZ) organization.
It can be challenging for an organization like RAWO to work in Zimbabwe. The country is known as one of the least accepting countries of the LGBTQ+ community. Not only is same-sex marriage banned, the community also lacks lawful protection from violence and discrimination. Around half of gay Zimbabwe natives have experienced physical assault. Members of the LGBTQ+ community are socially excluded and experience segregation. Mary has experienced many different types of harassment, ultimately leading to her taking refuge in Nijmegen in the Netherlands.
While she's returned to Zimbabwe to continue her work, Mary believes her Shelter City really aided in her human rights work: "Human rights defenders all over the world benefit greatly from this project."
Diana – Zimbabwe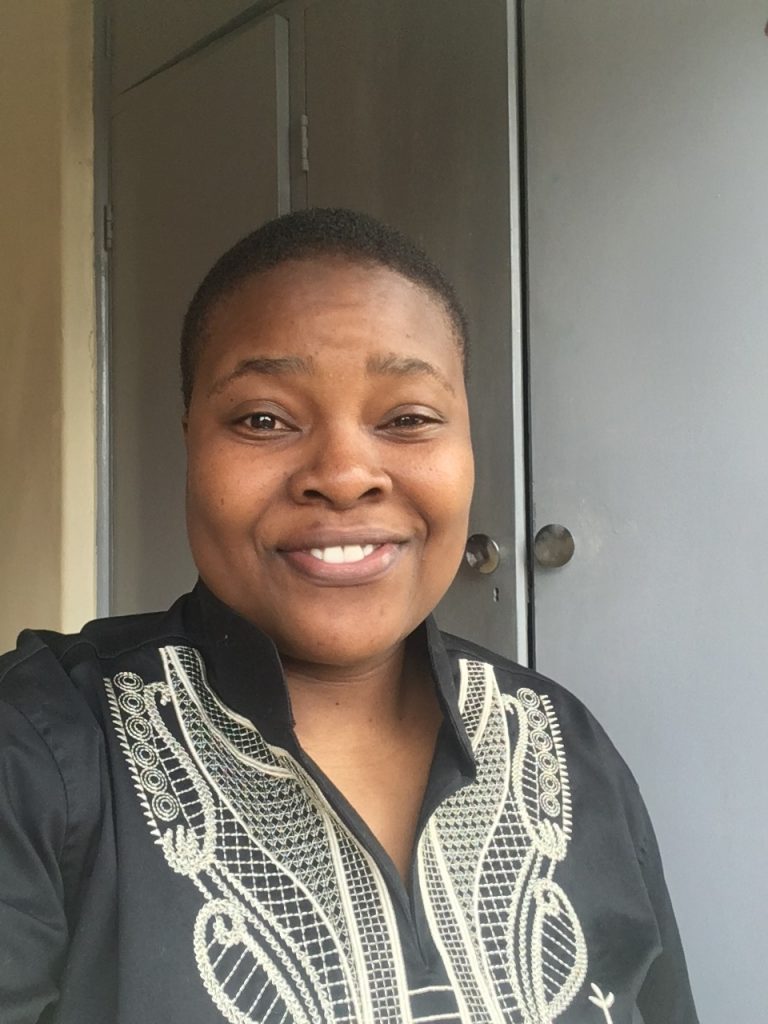 Diana, another Zimbabwean native, found shelter in the Netherlands. Having knowledge of the LGBTQ+ community as well as HIV and sex workers, she advocates by trains these communties to engage with policy makers. She mobilizes to increase people power in her community so they can effectively fight and defend their fundamental human rights. Her work seeks to transform and create self-efficiency among them. Consequently, the LGBTQ+ community in Zimbabwe is starting to take a stance.
The LGBTQ+ community pressured the Zimbabwean government to provide a safe space to vote. Despite these advocacy efforts there is still much work to pursue. Zimbabwe president, Emmerson Mnangagwa, said he "will not take any action to legalize gay sex in the country".
Having found a shelter for Diana in the city of Middelburg, Shelter City writes: "As a popular openly lesbian women in Zimbabwe, Diana is constantly marginalized by the society. Diana has been working for years without taking any rest in a context that is hostile to LGBTI people."
Brigitte – Senegal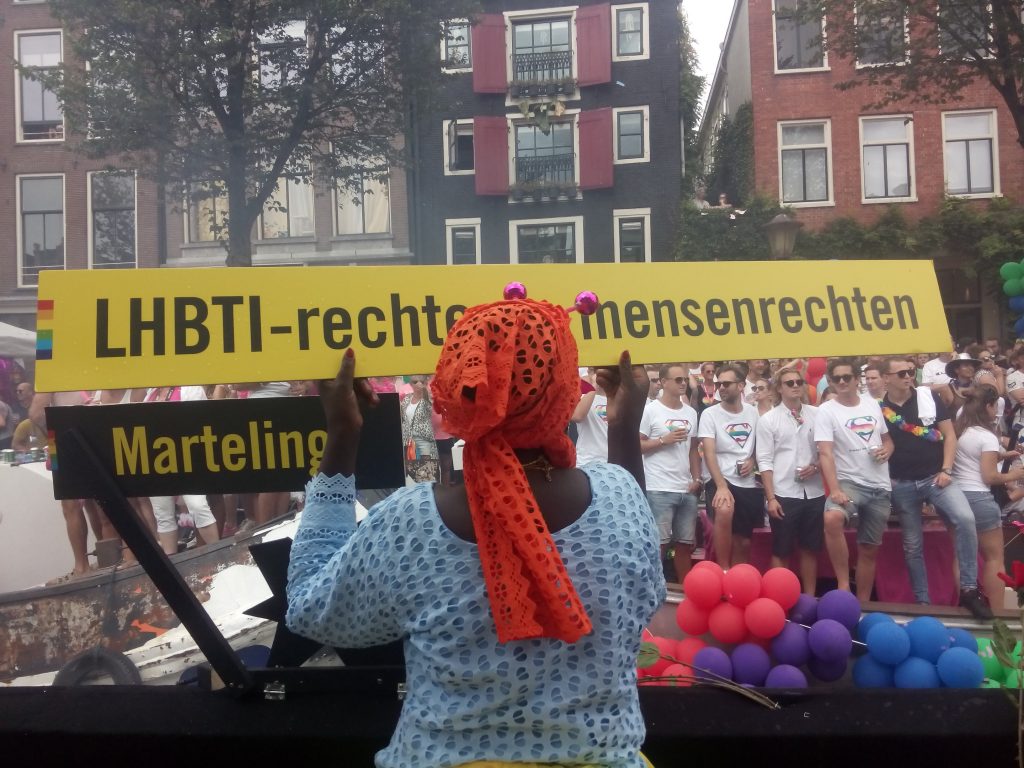 In Senegal, a broad part of the Senegalese people also oppose the LGBTQ+ community. Senegal law has put a ban on same-sex sexual acts and has actively prosecuted civilians according to this law.
Amidst COVID-19, the community has been attacked in a new way. Loes Oudenhuijsen, a PhD student at the Africa Studies Center at Leiden University, writes, "in an attempt to explain the sudden emergence of this puzzling and unpredictable virus, there have been people who have suggested that the virus is a punishment from God for the morally reprehensible behavior of people, and of queer people in particular."
In this setting, Brigitte serves as the president of an organization focusing on the protection of human rights of exactly this group of people – the Senegalese LGBTQ+ community. Among others, the organization offers human rights training for journalists, teaching them how to strategically make change providing LGBTQ+ people in Senegal with safety through their reporting.
She's also organized workshops on how community members can take active leadership. Because of this, Shelter City writes, she "has experienced numerous violent attacks first-hand and struggles to carry out the work of her organisation in such unsafe circumstances."
This blog post was written by Editorial and Content intern, Christa Koeyvoets, and edited by Education and Communications Associate, Sabrina Sanchez.
Featured image borrowed from Unsplash.
Feedback helps us improve: