52 results found
This website lists human rights news and events in the Pacific island nation of Vanuatu.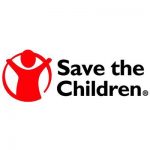 Save the Children is the world's leading independent organisation for children. They work in over 120 countries. They save children's lives; they fight for their rights; they help them fulfill their potential.They work to inspire breakthroughs in the way the world treats children and to achieve immediate and lasting change in their lives. Across all…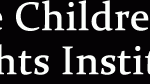 The Children's Rights Institute (CRI) is a not-for-profit charitable institution founded in 2007 by its director, Brooke Goldstein, a New York-based attorney, activist, author and award-winning filmmaker. CRI's mission is to raise awareness about and legally combat violations of children's basic human rights as occurring throughout the globe. CRI has a special focus on the…
The Reporters Committee for Freedom of the Press works to protect the right to gather and distribute news; to keep government accountable by ensuring access to public records, meetings and courtrooms; and to preserve the principles of free speech and unfettered press, as guaranteed by the First Amendment of the U.S. Constitution.
Project Disappeared is an attempt by diverse human rights organizations and activists to keep the memory of the disappeared alive and search for justice. It is a place to get to know and to remember the victims of State terrorism in Latin America and the world. And it's a place where to also get to know the kidnappers, the torturers and killers responsible for the disappearances and deaths of thousands of people. Finally, it is a place where to begin to learn, understand and analyze what State terrorism and the practice of forced disappearances means, and fight so it never happens again.
Project Disappeared does not belong to any one organization or individual, it belongs to all of us. Everyone is invited to participate with information, pictures, design or other things.
Syria Tracker offers a crisis mapping system that uses crowdsourced text, photo and video reports forming a live map of the Syrian conflict (2011). Syria Tracker also uses data mining for scanning sources on the web; official news reports, social media (Twitter and Facebook), blogs, etc. for reports about human rights violations in Syria.
Citizen video is becoming a powerful new reporting tool. But faked footage threatens to break the trust that is so critical to newsrooms and audiences. Storyful reporter Della Kilroy demystifies the verification process, sharing important lessons for reporters and human rights researchers alike.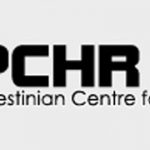 The Palestinian Centre for Human Rights (PCHR) is a Non-Governmental Organisation (NGO) based in Gaza City. The Centre is a non-profit company, dedicated to protecting human rights, promoting the rule of law and upholding democratic principles in the Occupied Palestinian Territory (OPT).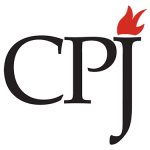 The Committee to Protect Journalists promotes press freedom worldwide by defending the rights of journalists to report the news without fear of reprisal.